3,036 lượt xem
On July 11th, 1950, President Ho Chi Minh signed the Decree No. 125-SL on the eradication of epidemiology. This was one of the first important legal documents of our country on the prevention and control of animal diseases. On that basis, the Veterinary Industry of Vietnam has been gradually built, been strongly developed and closely followed the political tasks in each historical period and made important contributions to the general development of the country.
In order to acknowledge those contributions and encourage the role and tradition of the Veterinary Industry, on July 12th, 2005, the Prime Minister issued Decision No. 664/QD-TTg on the traditional day of the Veterinary Industry, accordingly, the Prime Minister decided to make July 11th as the "Traditional Day of Veterinary Industry".
During 72 years of construction and development, the Veterinary industry has been making many important achievements, especially in the prevention of animal diseases, minimizing damage to the livestock; winning many awards in science and technology in researching and manufacturing the vaccines against several diseases in the swine, buffalo and cow; and providing the Veterinary training for forces working at professional units and students, etc.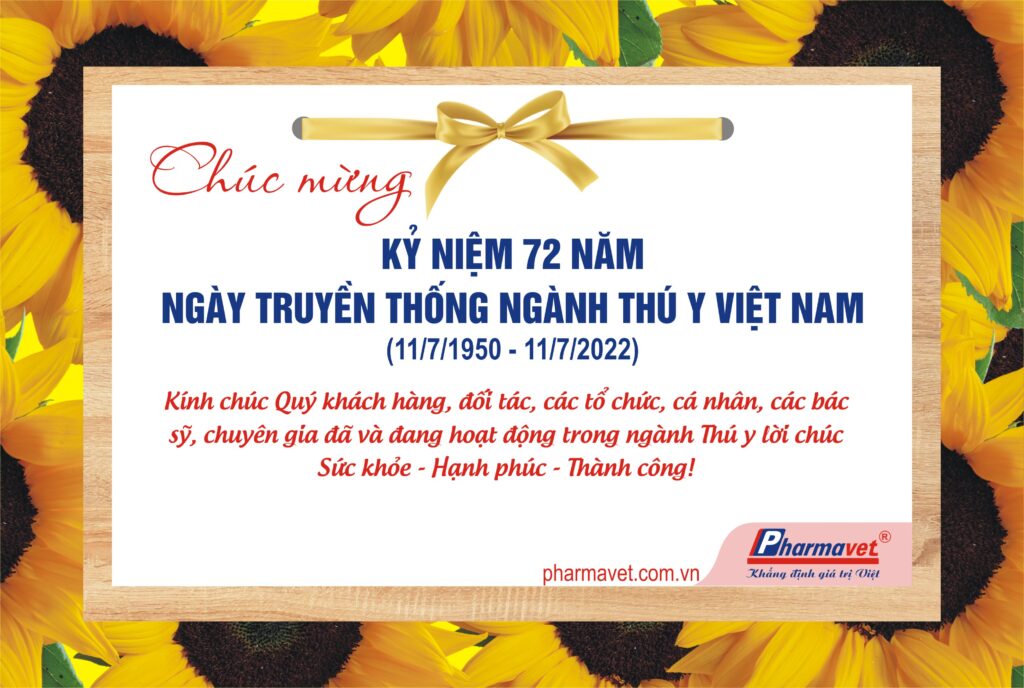 On occasion of the 72nd traditional day of Vietnam's veterinary industry, PHARMAVET GROUP would like to wish our valued customers, partners, organizations, individuals, doctors and experts who have been working in the veterinary industry Health – Happiness – Success!
Continuing the tradition of the industry, PHARMAVET GROUP will non-stop innovate and improve our production capacity, launch more new quality products, meet the needs of the farmers and make contribution to the sustainable development of Vietnam's Veterinary industry.